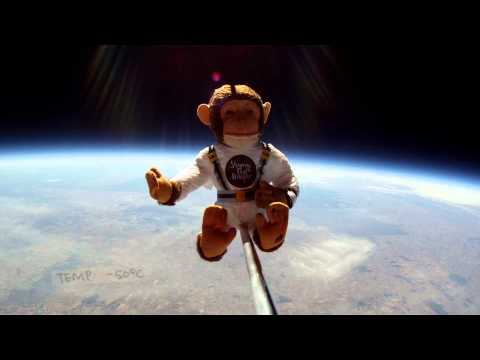 From the video description:
Australian band Skipping Girl Vinegar sent a hobo monkey (Baker) to the edge of space, in a low rent spaceship made from foam and gaffa tape. On the morning of Sat 27th Nov 2011, attached to a giant weather balloon, Baker and the onboard camera soared to 110,000 feet (4 times higher than Mt Everest) capturing the rolling image that is now part of this new film clip. Reaching speeds of over 200kmh and experiencing temperatures as low as -50 degrees Baker carried an Mp3 player beaming out the new SGV single 'Chase the Sun' and messages to the Universe from the people of Earth.
No 'Hobo Monkeys' were harmed during the making of this clip.