What a busy weekend we've had! Horus 6 and 7 were both launched and recovered successfully, in both cases our chase teams arrived at the landing zone in time to see the payload fall to the ground - on Sunday some video footage of Horus 7 falling to the ground was even captured!

Horus 6 (flying the simplex repeater) proved an excellent success - contacts were made all over South Australia and Victoria. I will be organising some special QSL cards to go out to those who made a contact through the repeater - please get in touch with me if you're not on the map and you made contact on the day.
Horus 7 (flying a camera payload) also proved a huge success - reaching over 35km in altitude, some amazing photos were captured. Here's a teaser - expect much more soon in the full writeup:
Grant VK5GR in Matt VK5ZM's chase car managed to get some awesome footage of the Horus 7 payload descending to the ground:
A HUGE thanks to all who helped make this weekend possible - VK5ZSN, VK5GH, VH5ZBR, VK5FPAU, VK5FPAW, VK5BZ, VK5CP, VK5AWP, VK5ZM, VK5GR, Alan, Mark, Scott & many more!
This week is set to be a busy one - after the successful launch and recovery of Horus 5/SARP on Tuesday, we'll be launching Horus 6 on Saturday the 28th, and Horus 7 on Sunday the 29th of August!

Horus 6 will be flying Adrian VK5ZSN's simplex repeater payload - we'd like to invite everybody to try and make contacts through the repeater - it will be listening on 145.275MHz, requiring a CTCSS tone of 107.2Hz to activate. The repeater is able to record 60 seconds of audio - please keep in mind that it's a simplex parrot repeater, so you will hear yourself rebroadcast after ending your transmission.
Predictions for Horus 6 on Saturday the 28th are looking good:
On Sunday we will be launching Horus 7, a photographic payload. Predictions are also looking good for Sunday:
As usual, Adrian VK5ZSN, myself (VK5VZI) and any other chase cars will be contactable via radio on the VK5RSB, VK5RAD or VK5RMB repeaters.
Both Horus 6 and Horus 7 will be broadcasting telemetry data (300b RTTY) on 434.650MHz USB - if you would like to assist in tracking, please refer to the tracking guide for instructions.
Yesterday we set off early to pick up the University of Sydney SARP team and head for the launch site to launch their payload, something we'd worked together on.
Weather conditions were not favourable - driving rain and strong winds made our job difficult, but time pressures meant we had to launch.
Efforts were further hampered when the GPS on the SARP payload failed to acquire lock (as it turned out, it had been damaged) - shortly after, the camera also stopped working. After some frantic last minute repairs, the payload was launched & successfully retrieved a couple hours and ~200km away in Victoria.
The full writeup is here.
We'll be launching as part of a collaboration with the University of Sydney Rocketry Team today, under the moniker Horus 5/SARP.
Weather predictions are not favourable, but time constraints are forcing launch. Expected landing site is approx 180km from launch:
Adrian VK5ZSN will head off to the predicted landing site ahead of time with half the team, as it's unlikely we'll be able to match the balloon's speed - once the balloon is launched we'll try to keep pace as best as possible in the second chase car.
Telemetry will be 100b RTTY with 500hz shift on 434.650 MHz sideband. The flight can be tracked online here.
Adrian and I have been pretty busy working on things since Science Alive - amongst other things, we've put together a bunch of new antennas to help us track both Horus payloads and commercial radiosondes.
I've been working with a team from the University of Sydney who have been putting together a high altitude balloon - they will be flying down to Adelaide & will launch their payload with us on Tuesday the 24th of August at around 12:00pm local time.
Testing of Adrian's parrot repeater has proven very sucessful - it's ready to fly. We're planning at least 1 launch on the weekend of the 28th of August, possibly 2. We'd like to invite anybody who can help with tracking to do so - I will post more details soon!
Adrian and I got together a few days ago to put together a payload enclosure for his airborne repeater. All told, the enclosure, batteries + antenna weigh in around 800grams.
Adrian's done a great job on the reapter, it works very reliabily and is fully autonomous, including morse ID & automatic beacon mode to assist with finding the payload should something go wrong.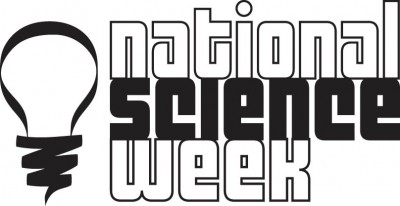 In other news, Project Horus will be making an appearance at Science Alive at the Adelaide showgrounds as part of national science week - we'll have payloads, balloons & tracking equipment on display, as well as a bunch of other toys, robots & gizmo's Adrian's been busy putting together in his time off! If you are free on Saturday or Sunday, do come by!