In recent weeks, Australia has been shocked as Queensland and parts of New South Wales have been affected by severe flooding, claiming the lives of many and destroying thousands of homes. Our thoughts go out to thoseВ  who have lost loved ones during this time. A relief fund has been set up by the Queensland government to assist with the enormous clean up that lays ahead - please consider making a donation.
In related news, the Australian Linux conference was scheduled to be held in Brisbane this year - unfortunately with much of the Brisbane CBD affected by the flooding, the future of the conference looks uncertain. Organisers will be making a final decision as to whether the conference will continue in the next few days, after seeking advice from the Queensland premier.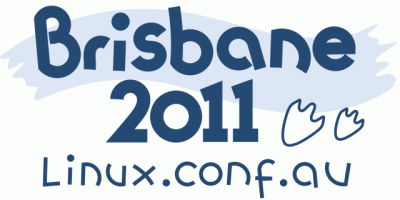 Amongst all the bad news, we're happy to announce that we've scheduled a launch for Tuesday the 18th of January. The payload is to be a plush Tux (the Linux mascot) - In conjunction with the organisers of Linux Conf, we'll be auctioning the footage as well as Tux himself off, with proceeds raised going directly to charity.
This launch also gives us a chance to test the MobSenDat platform, developed for the Arduino mini conf (a part of the 2011 Linux conf) - as well as organising our charity launch, Mark has been busy building a MobSenDat board & a payload to house it!
I'll update the blog with more soon - including predictions for the launch. Stay tuned!