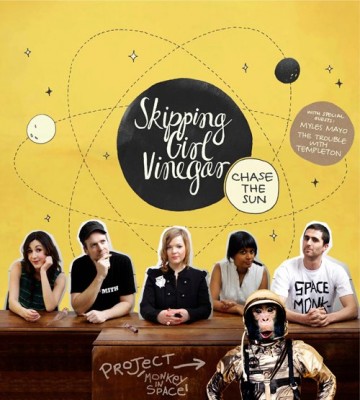 To celebrate the launch of their album 'Keep Calm, Carry the Monkey', Melbourne indie band Skipping Girl Vinegar have teamed up with Project Horus to launch a hobo monkey into space.
In the coming weeks, we'll be launching SGV's hobo monkey 'Baker' into near space, along with selected messages from fans and band members alike.
For more details follow SGV on Facebook or stay tuned to the Project Horus blog.